NAAT LYRICS WEB APP

Developed from ground up, this new and longly awaited release, has additional features to its former predecessor and includes a compedium of over 500 popular naat lyrics!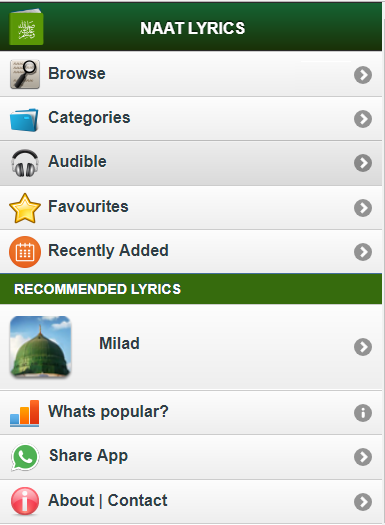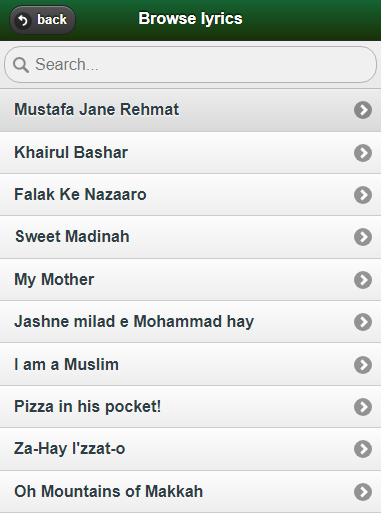 INSTALL GUIDE:

Android Users:

Select & Copy the following link to your device:
mis-productions.co.uk/naatlyrics
Download Google Chrome browser from Playstore
Start Chrome Browser & Paste Link
On browser, goto settings (3 dots on top right) & select 'add to home screen'

Run app from the homescreen
iOS Users:
On your Safari web browser, visit:
mis-productions.co.uk/naatlyrics
On your device menu:
Select 'Add to Home screen' – [box with an outward arrow]

Run app from the homescreen
Installation on other platforms: (Windows, Blackberry etc): As this is a web app, the Naat Lyrics app should work on most devices using the Chrome browser/Safari/Opera.
DAILY DUROODS APP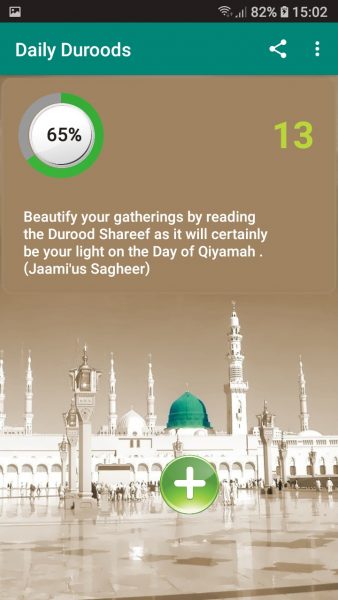 FEATURES:
* Daily reminders
* Statistics
* Inspiring hadith's
* Durood counter

Many of us know the huge benefits of reciting Durood Sharifs, yet we end up praying very little. The Daily Durood app helps you with this, by reminding you to recite duroods each day!.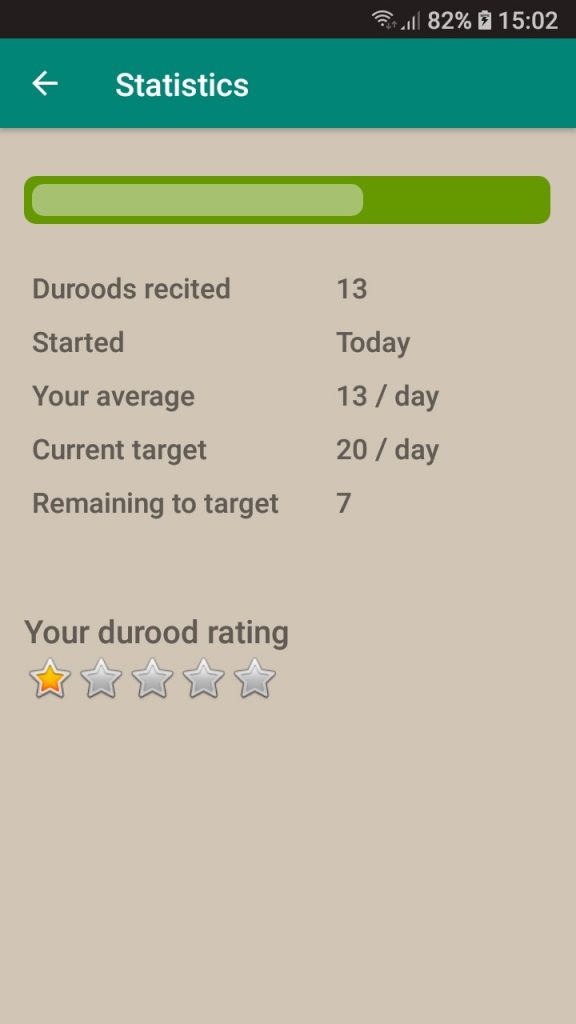 It expects you to recite just 10 duroods a day, a small target, as remaining consistent in reciting Duroods is the goal of this app. However, your performance is measured and a daily target is set accordingly.

ISLAMIC MEMORY GAME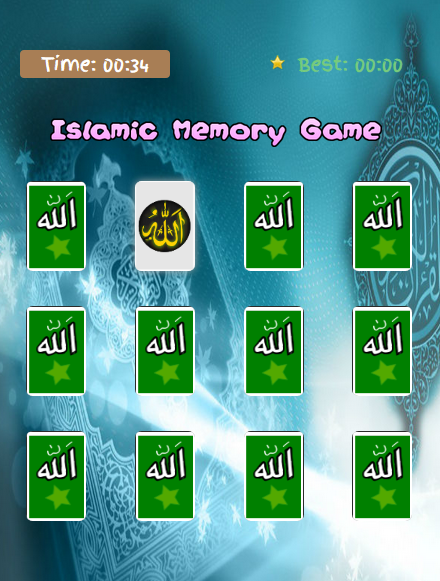 A unique islamic memory game with 4 challenging levels that helps improve your memory. The hard level is the one with a twist, its educational, and so the more you play the more you learn!
Can you reach the top of the global highscore?